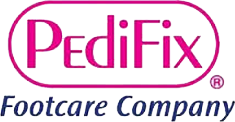 Pedifix
Pedifix offers high-quality foot care products that help to ease foot pain, prevent future problems, and make your shoes more supportive and comfortable.
This collection is empty.


Pedifix offers a line of high-quality footcare products that have helped millions of people to ease pain, prevent future problems, wear shoes more comfortably, and make their feet more attractive. With the help of doctors and the latest technology, the unique footcare items from Pedifix will help you to put your best foot forward.