Kid's Blue Footbed
BIRKENSTOCK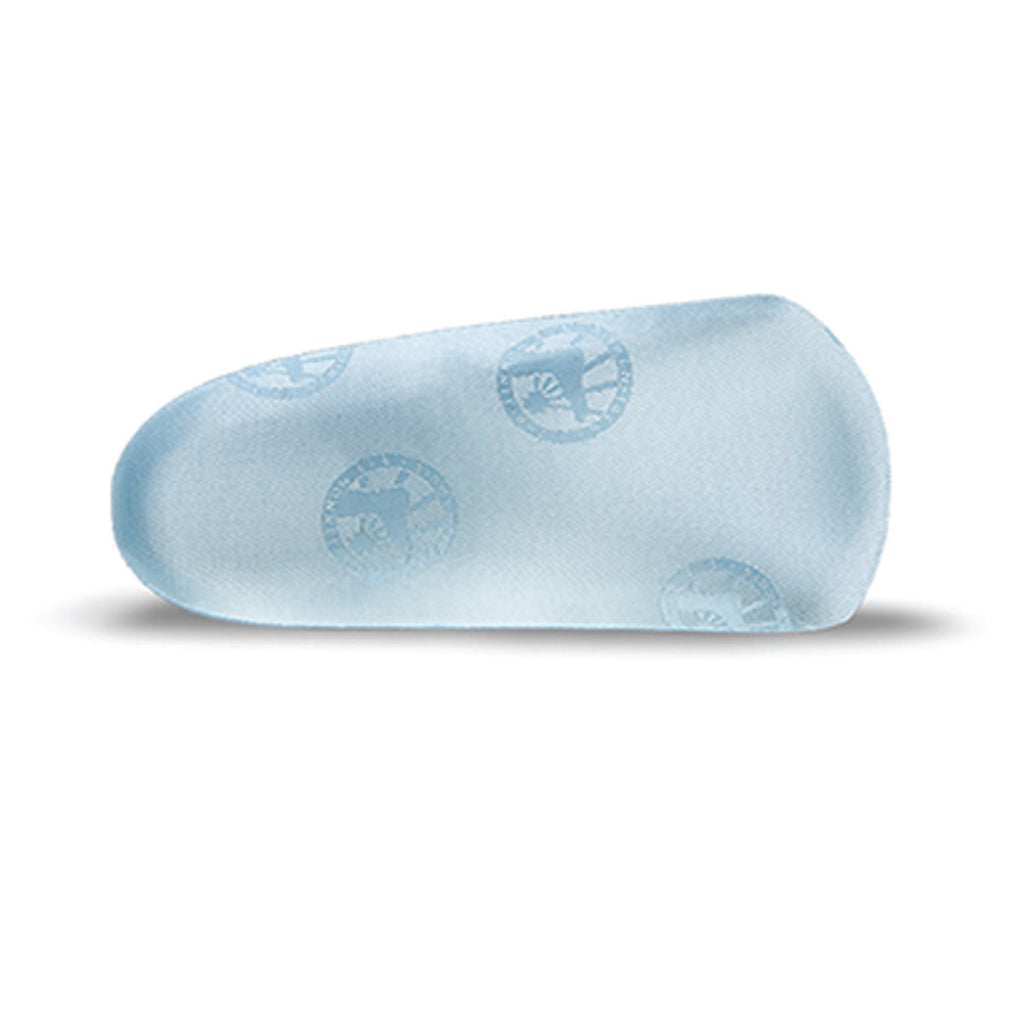 Description
It is important for kids to experience good support from a young age, either before foot problems begin or correcting them at first onset. Proper support can make a huge difference in their future by helping them to avoid many foot and gait related problems. Most foot pain that kids experience can be greatly improved by using Birkenstock kid's orthotics. It is the same classic support, just for a smaller foot.
The blue footbed for kid's is designed to cradle the foot in the natural shape of the arch. The deep heel cup allows the fat pad of the heel to funnel beneath the heel bone, providing relief from heel pain. The metatarsal pad is perfectly placed to relieve forefoot pressure or pain. The ¾ length of the arch support allows it to be worn with most casual and athletic shoes. Every new generation should experience the difference Birkenstock can make.
Best for high arches, medium arches, and flexible feet

Fits the best in casual style shoes, athletic shoes, or boots
Metatarsal pad
¾ insert, can usually be worn above or below the current manufacturer insert in the shoe
Designed based on cast of a foot in the sand
Stabilizer on the bottom of the insert
Orthotic arch design and deep heel cup encourages proper foot alignment and optimal gait
Raised side flanges aid in controlling foot movement and stability
Firm enough to support a flexible foot and provide excellent support for those who overpronate
Flexes enough to allow shock absorption for the high arched foot
BirkoCork: Cork and EVA construction provided flexibility and absorbs impact shock
Anti-slip bottom coat increases durability and protects BirkoCork for longevity of footbed life
Arch support balances foot impact areas for greater shock absorption and reduced foot fatigue
Soft silky smooth top cover absorbs and wicks away moisture
Hand Washable
Made in Germany
Additional Details:
Good for these Activities:
Good for these Conditions: Achilles Tendonitis, arch pain, Arches (High), Arches (Medium), Back Pain, Ball of Foot Pain, Heel Pain, high arches, hip pain, Knee Pain, leg length discrepancy, Metatarsalgia, Neuroma, Over Pronation, Plantar Fasciitis, Shin Splints
Length: 3/4 Length
My daughter wears a shoe size 2 1/2 - 3. What size insert should I get for her. They were recommended by her dr.

For size 2.5-3 in children's we recommend ordering size 34 (3-3.5) in the women's sizing.