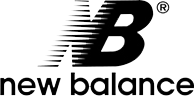 Pressure Relief 3020
NEW BALANCE
Description
This product has been rebranded! If you do not see your size then go to the 10 Seconds Pressure Relief Insoles for the exact same insole.
The New Balance 3020 Pressure Relief is a lightly supportive insert that can be used by any foot type and will add a comfortable layer of cushion to the shoe. The soft Plastazote® top layer uses your body's heat to mold to the base of the foot and the deep heel cushion provides added comfort in the shoe. Recommended for diabetics and arthritis sufferers. New Balance Insoles fit in most athletic, casual, and hiking shoes that come with removable footbeds. The insoles are designed to be used all day, every day, for standing, running, or any sport.
Foot types: Low Arch, Medium Arch, High Arch, Flexible Foot
Abzorb® foot strike pads are strategically placed for maximum shock absorption at the heel and forefoot
Air flow channels are molded into the shape of the arch to help provide cooling comfort • Extra deep heel cup cushions the foot naturally utilizing the cushioning tissues in the heel of the foot
Plastazote® top layer molds to the foot's plantar surface
Trimmable Insert
This insole does not have a metatarsal pad. For the same insert with a metatarsal pad, see the New Balance Pressure Relief 3030 or the 10 Seconds Pressure Relief with Met Pad
Color: green and red bottom with neutral top cover. Previous design neutral and black bottom with neutral top cover.
PVC and latex free
Manufacturer 100% Gear/Tech Guarantee: 60-day money-back guarantee and 1 year manufacturer defects warranty. Return product to address on box with original receipt for full refund.
Additional Details:
Good for these Activities: Hiking, Service/Work, standing, Walking
Good for these Conditions: Arches (Flat/Low), Arches (High), Arches (Medium), Diabetes, low arches
Length: Full Length
nice
These add really nice cushion to my shoes
I have the New Balance Pressure Relief 3030 inserts. Can you suggest which shoes are compatible with the inserts?

The New Balance Pressure Relief 3030 (now rebranded as Ten Seconds Pressure Relief with Met Pad) insoles are best used with a shoe that has a removable liner and also a some depth within the shoe.  Some of the shoes that work the best with this insole are the New Balance 840, New Balance 928, and the Brooks Addiction.
nice
These add really nice cushion to my shoes